KTM FINANCE PACKAGES 2022

LOW RATE OFFERS AVAILABLE FOR THE 125 AND 390 DUKE MODELS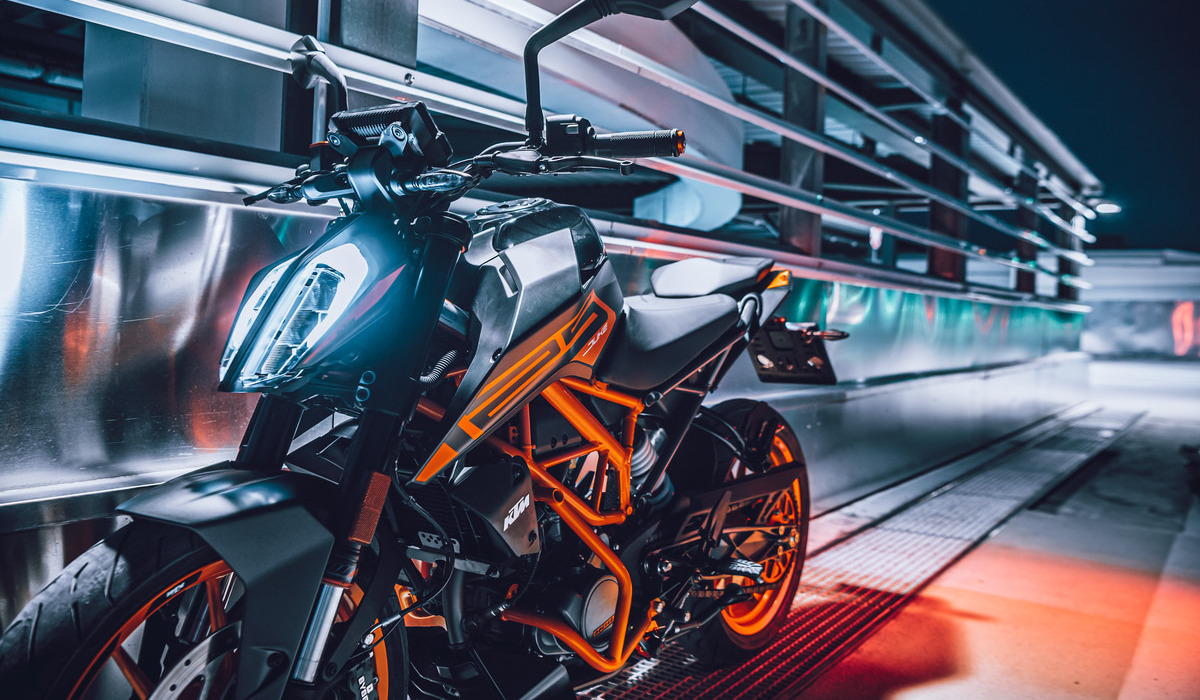 If being READY TO RACE is your ultimate destination, KTM Finance may be the best option. Our KTM Finance Packages offer attractive finance offers, customisable options and high flexibility for every type of orange-bleeder. Benefit from our time-limited 3.9%* Purchase Plan available on 125 Duke and 390 Duke models, or a 4.9%* personal contract purchase (PCP) deal.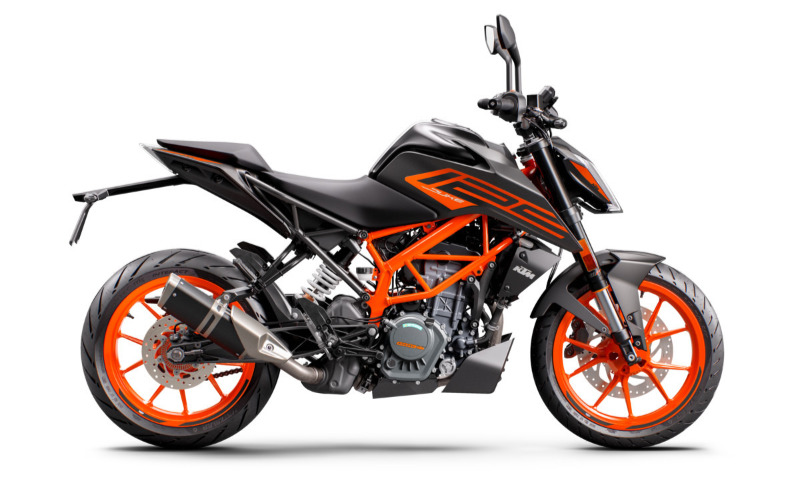 KTM 125 DUKE
THE SPAWN OF THE BEAST

The KTM 125 DUKE may be the entry-level bike of the range, but it isn't here to play games. It's built with the same attitude as the bigger bikes – and it shows. It's no holds barred with this urban warrior, complete with an LED headlight and TFT display. This 4-stroke single cylinder has fuel-injection and a 6-speed transmission to deliver class-leading performance with low fuel consumption to keep you riding longer.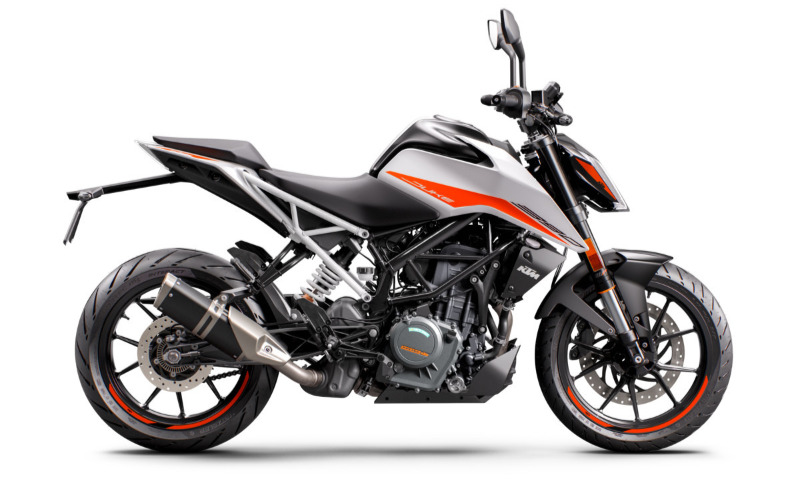 KTM 390 DUKE
THE CORNER ROCKET

The KTM 390 DUKE is a pure example of what draws so many to the thrill of street motorcycling. This Corner Rocket maximizes enjoyment and user value, taking the honors wherever nimble handling counts. Light as a feather, powerful and packed with state-of-the-art technology, it guarantees a thrilling ride, whether you're fighting your way through the urban jungle or carving your name into a forest of bends.
125 DUKE 2022
£4,499.00
Term: 36 months
Monthly Payment: £79.00
Deposit: £1,766.50
Amount of Credit: £2,682.50
Interest Charges: £161.50
Total Amount Payable: £4,610.50
Fixed Rate of Interest: £2.01%
APR: 3.9%
390 DUKE 2022
£5,149.00
Term: 36 months
Month;y Payment: £89.00
Deposit: £2,126.80
Amount of Credit: £3,022.20
Interest Charges: £181.80
Total Amount Payable: £5,330.80
Fixed Rate of Interest: 2.01%
APR: 3.9
* Finance subject to status. 3.9% available on Purchase plan only up to 48 months only. See Model Page for interactive Finance Calculator showing other finance options. Terms and conditions apply. Applicants must be 18 or over. Guarantees/Indemnities may be required. KTM Finance RH1 1SR.
390 Duke 2022
£5,149.00
125 Duke 2022
£4,499.00
GASGAS TRIAL DEAL
GET ON THE GAS AND SAVE £1,000 ON ANY NEW GASGAS TRIAL BIKE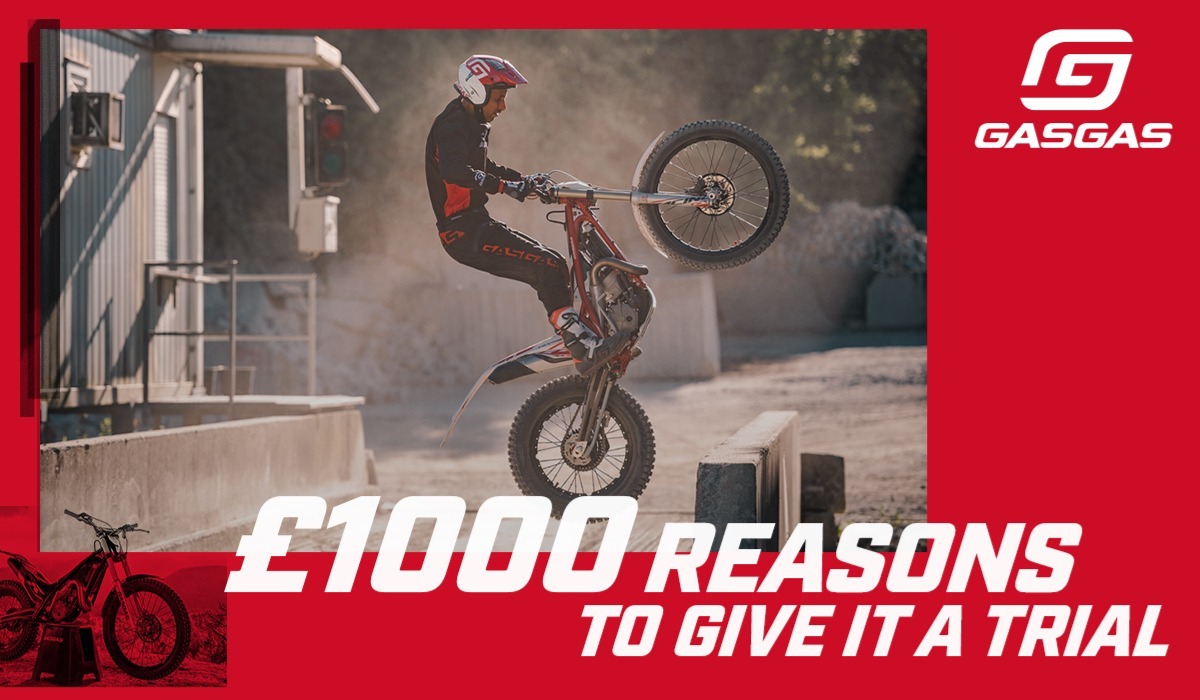 2021 is about to finish in a flurry as GASGAS Dealers in the UK are offering a massive £1,000 off any 2022 or 2021 trials machine*.
Super-fun and incredibly easy to ride, our TXT RACING models are perfect for playful hobby riders – no matter their experience. The TXT GP range turns things up a notch, they're ideal for those a little more serious about their riding and their desire to compete to the best of their ability. Both ranges are ready, willing and able for riders to Get On The Gas.
The following 2022 models are included in the promotion:
TXT RACING 125 – now £5,399 – lightweight and friendly character; ideal to develop skills
TXT RACING 250 – now £5,599 – perfect balance between torque and handling; all day fun
TXT RACING 280 – now £5,699 – power, weight and maneuverability are all on your side
TXT RACING 300 – now £5,799 – a package that will ensure riders can push new limits
TXT GP 125 – now £5,899 – a real confidence booster, great for tackling new challenges
TXT GP 250 – now £6,099 – able to tackle the toughest terrain – super strong and versatile
TXT GP 280 – now £6,199 – high quality clutch, brakes and suspension; fun meets functional
TXT GP 300 – now £6,299 – built to scale the hardest climbs and toughest tasks
Claiming a discounted GASGAS trial bike couldn't be easier! Simply contact to arrange Covid-19 secure pick-up or contact free delivery of any MY22 or MY21 TXT RACING or TXT GP trial bike.
* Limited time offer while stocks last. Only at participating authorised GASGAS dealers. Save £1,000 on the purchase price of all new 2022 or 2021 GASGAS TXT RACING or TXT GP models. Please contact your local dealer for more information.